High-quality ancillary equipment including vacuum pumps, filtration systems, distillation equipment, and more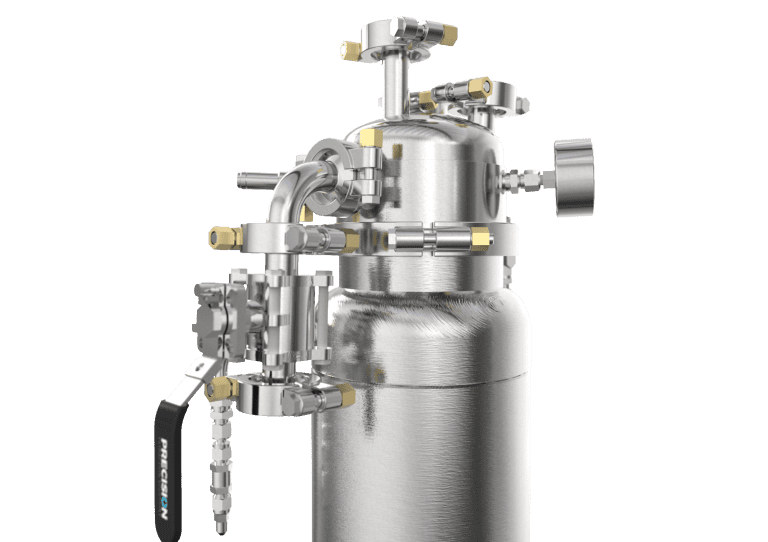 Quality Extraction From End to End
At Precision, we have a comprehensive understanding of the entire extraction process from start to finish. Focusing on optimization, we provide a complete system tailored to your specific needs. With a fully turn-key solution, we can eliminate the common bottlenecks that processors often encounter, ensuring a seamless and efficient process.
Our post-processing & ancillary extraction equipment includes:
Temperature Control Units
Precision Ancillary & Post-Processing Equipment
Hydrocarbon Distillation Unit (HDU)
Precision's solvent cleaning solution for hydrocarbon extraction.
Suitable for butane and propane solvents
Minimizing contamination from hydrocarbon extraction by never introducing it into the existing extraction system
Maximize efficiency by adding up to 5 additional extraction cycles per day on PX systems*
*Results may vary based on operator experience and paired ancillary equipment.
ASE 100 Solvent Evaporator
For ethanol & alcohol based solvent recovery
Up to 98.6% ethanol recovery
Proprietary design for optimal efficiency
Tablet and remote monitoring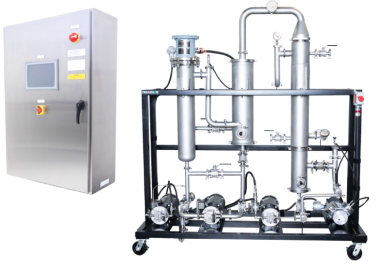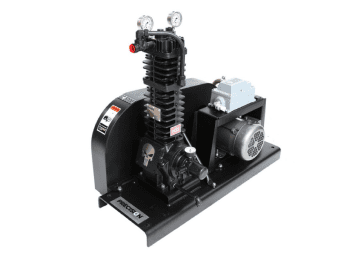 Hydrocarbon solvent recovery pump for butane and propane extractors
Recovery speeds from 1-5 lb per minute*

NEMA7 switch for easy install and operation

Oil-less piston and PTFE seals

Minimal maintenance

C1D1 Compliant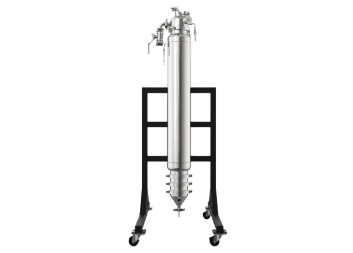 Chromatography & Remediation Column (CRC) Skid
For inline color remediation and chromatography in hydrocarbon extraction
Removes wide range of potential contaminants found in extracts
Can be used for targeted isolation of cannabinoids, terpenes, and flavonoids
Temperature rated to -40 °C
Equipped with a surge tank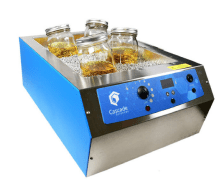 Cascade 20 L Bead Bath with Lab Armor Beads
Upgrade your lab setup with a Cascade Sciences Bead Bath and 15 L of thermal beads. Waterless laboratory bead baths reduce the contamination and messy condensation you see in water baths. Bead baths don't evaporate which improves temperature performance and saves energy.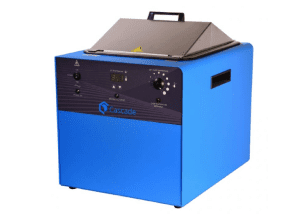 CWB-30 Deep Water Bath, 30 L
Unique lid design allows condensation to drain back into the tank without spilling onto the work area.
Fractional Distillation Defined (Fractionation) Fractional distillation (or fractionation) is a powerful distillation technique that allows an experienced distiller to create highly purified products with less effort and shorter turnaround time than repeated simple distillations. Fractionation can also perform separations that simple distillation cannot, such as isolation and recovery of multiple components in a single distillation.…

While there are many methods of extraction, hydrocarbon extraction equipment is often selected for the creation of extracts including isolate/sauce, distillate, shatter, wax/sugar, tincture, and edibles. A Hydrocarbon Distillation Unit is a solvent cleaning system or hydrocarbon solvent cleaner used for butane cleaning prior to butane extraction with a hydrocarbon extractor. Operators running hydrocarbon extractors…
Partnering with the Pros.
Precision partners with a variety of industry leaders to provide our customers with the best turn-key solutions. We're not just about making your life easier- we know using superior ancillary extraction equipment is critical to making superior cannabis products. Our wide range of solutions will get you ramped up faster with the name and support you trust.
Reach out to speak with a rep regarding product offerings and pricing for third-party equipment solutions.